returns to Showroom Next Door, PFW
28th June 2014 Bruno Chaussignand is a trained optician, owner of O Mil'Yeux – www.omilyeux.com, an independent optical store in Montpellier, France and designer of the eponymous eyewear collection, produced in France in the traditional spectacle making region of the Jura. Already available in NYC, L.A. (Gogosha Optique / www.gogosha.com) Japan and across Europe, at leading optical stores and concept stores, Chaussignand says his label is growing fast – he has a team of reps in France and an agent in New York – but he is clear about his personal desires when it comes to style and design, and his love for well crafted hand finished frames.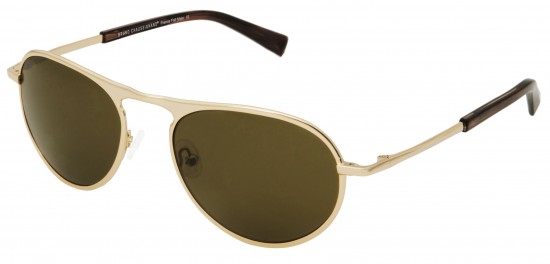 "The collection is moving forward. At first, I was more geared towards men," he explained to Eyestylist.com this week, on the eve of PFW, "but now I am bringing in more women's designs and we have at least 7 or 8 new styles to show in Paris in September too (www.silmo.fr). My focus is on the balance of each design, originality, so that people have something different to wear, but also the pleasure, comfort and genuine quality of the frames we make in the Jura."
Details such as the density, the bold sculptural bevelling or "carving out" of the frame, created through use of deep acetate sheets, and work on the temples have become a part of Chaussignand's signature, as have his paired down metal shapes that reinvent classic aesthetics, with touches of luxurious comfort and subtle refinement.
Bruno Chaussignand shows this week at the Showroom Next Door, Paris Fashion Week (until Thursday 3rd July 2014) and in September at Silmo, Paris. The Showroom Next Door, 108 Rue Vieille du Temple, Paris 3eme / www.brunochaussignand.com CN