History of Travel Bags in Amsterdam
1st July 2014 How times change! An original exhibition at the charming canal-side Tassen Museum in Amsterdam shows the history of travel and development of suitcases from 1850 to the present. Excursions in the early days relied on gigantic trunks that were the norm for travel by coach and ship, as well as luxurious luggage sets, and extravagant dressing cases containing silver brushes and crystal vials. Travel during the 19th Century was uncomfortable and dangerous; for that reason trunks had to be weather proof and sturdy, so that they could be tied to the top or back of a coach.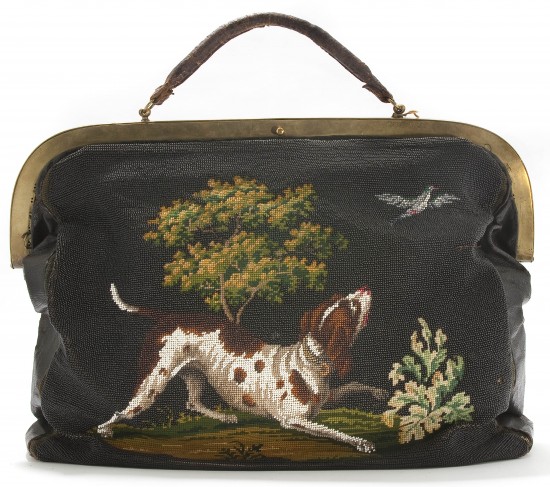 The invention of the steam engine changed not only how people lived, but how they travelled. It was then possible to cover much longer distances by steam train or ship. The carpet bag, which could also serve as a rug in unheated train compartments, was popular for train travel during the 19th Century. Later came the use of woolen railway bags, decorated with depictions of flowers or animals. For luxurious cruises, cabin trunks (top photo: Wardrobe Trunk Belber Trunk & Bag Co. Philadephia c. 1930)  were designed for extensive wardrobes with drawers for shoes and clothing hooks for coats, dresses or suits.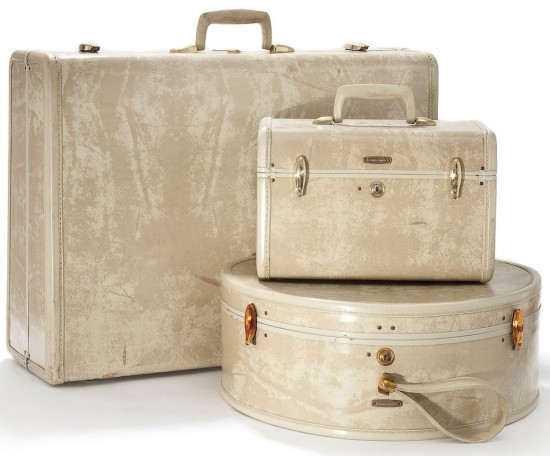 How people travelled and the types of bags used changed dramatically during the 1970's when air travel became more affordable. Mass tourism put different demands on suitcases and travel bags; luggage became smaller, lighter and was equipped with wheels. And now creating luggage that accommodates one's belongings that fit into an airplane's overhead locker is the latest challenge.
Welcome Aboard is a delightful exhibition that traces the history of suitcases and travel bags, reflecting the mobility and speed of the changing times. The exhibition continues through 31 August 2014. www.tassenmuseum.nl JG