INTRO / Frames Forward
INTRO announces their Athens eyewear event which takes place on 22nd to 24th January 2022 – this weekend! 10 eyewear brands including fabulous Lapima, as well as John Dalia and Lesca will be participating at the Blind Beggar lounge, a fashionable cocktail lounge in the centre of the city. The event will be held as trade only – for independent opticians with an interest in seeing new releases from high-quality and  established and emerging labels – unique collections that are inspiring and beautifully made.
Event co-organiser Maria Angeloudi told Eyestylist the show will be organized in a creative way that will highlight the collections and communicate them through a social gathering in a pleasant and cool Athens hot spot.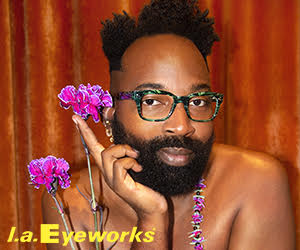 In the climate of pandemic and travel disruption, small events with an intimate aspect that ensure opticians can see collections close up continue to be an ongoing trend. INTRO was launched by female entrepeneurs Maria Angeloudi and Natalia Klimi in 2020. We look forward to our visit there shortly!
Venue: The Blind Beggar, Atrium Center, Charilaou Trikoupi 6-10 Athens, Greece. For more information on INTRO visit : https://www.introshow.gr/