Timeless Treasure
28th March 2014 Tortoiseshell has been a treasured material since ancient times, as people loved the splendid markings and its organic warmth. In eyewear, the use of tortoiseshell was first noted about 1675. However, real  tortoiseshell has been banned since the 1970's to protect turtles – an endangered species – and fragile eco systems. Fortunately, technology has paved the way for lovely tortoiseshell adaptations made from superior quality acetate.
Tortoiseshell and its timeless beauty contributed to the success of the costumes for The Great Gatsby. Catherine Martin won an Oscar for Best Costume Design this year. Christian Roth, who understands the lure and naturalness of beautiful classic materials and fine design, created the distinctive sunglasses featured in the film. Elizabeth Debicki (above) portrays 1920's chic with her sleek turban and voluminously proportioned Christian Roth Tortoiseshell sunglasses. www.christian-roth.com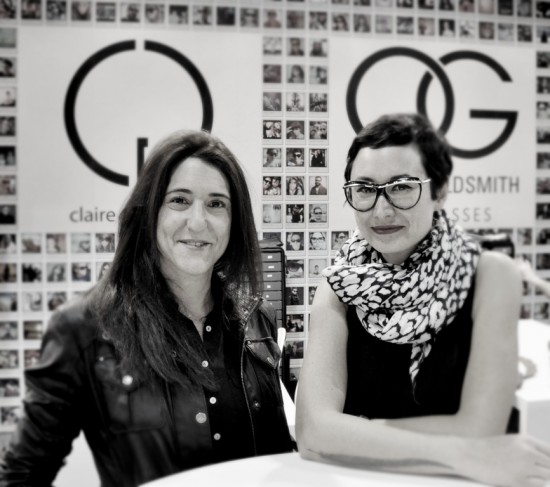 Claire Goldsmith and Ainjali Fine at Finest Seven both enthusiastically embrace modern day tortoiseshell interpretations. Robust proportions enhance Begbie by Claire Goldsmith in glossy Electric Tortoiseshell acetate, with expertly beveled temples.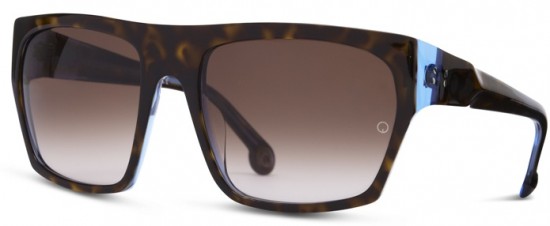 Soft Tortoiseshell acetate with subtle shading and a keyhole bridge highlight Zero05 by Finest Seven. With elegance and superb crafting, Tortoiseshell possesses beauty and enduring style.JG
www.olivergoldsmith.com www.finestseven.com
Photo of Claire Goldsmith and Ainjali Fine by Luca Santocono Exclusively for Eyestylist.com
Great Gatsby image: Warner Brothers/Courtesy of Everett Collection