GafaVintage opens boutique
6th June 2014 Online vintage eyewear specialists GafaVintage have a new home in central Madrid, featuring some of the online retailer's most spectacular designs. Curated by Jorge Portela and Sandy Moragon – founders of the online store, this is a unique spot to try on interesting, wearable iconic shapes and designs from the past.
All the glasses and sunglasses are unworn, and date from the 1950s to the 1990s. Also featured are rare glasses made in Spain in the 60s, as well as classics from the big brands: Dior, Persol, YSL and Ray-Ban.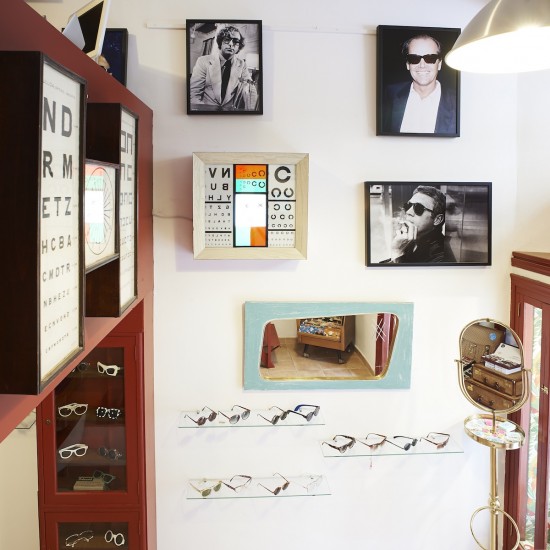 The new GafaVintage store can be found in central Madrid at Calle Santiago 9, – between the Mercado de San Miguel and the Palacio Real. For online shopping, visit www.gafavintage.com – frame above, Benson & Ashley Kiss British handmade sunglasses, online, 235 euros. CN