Grey Ant's designer Grant Krajecki talks to Eyestylist.com as six new Grey Ant sunglasses hit the stores. Based in NYC, Grey Ant is a trendsetting label that manufactures its sunglass designs in limited quantities. Grey Ant started out as a clothing label to which eyewear was added and eventually took over as a result of their resounding success.
What is your background? I have a background in fashion and costume. In 2006 I thought eyewear would be a good addition to our collection but had no idea things would end up this way. I designed two frames at the time – one being the 'Status' frame. It was a mash up of 1950's and 1970's Elton John'esque elements which still remains our most sought after model.
When did you launch Grey Ant? We launched in 1998. Natalie Levy became by business partner in 2004.
Like us you are obsessed with quality and individuality. Please comment and explain about the processes you use to make your frames.
Sometimes colors can inspire my designs and sometimes they are chosen afterwards. Once I send the factories the initial specs there are usually a few revisions before we nail it. We work with top class factories in Japan, Italy and China. We use Carl Zeiss lenses from Germany.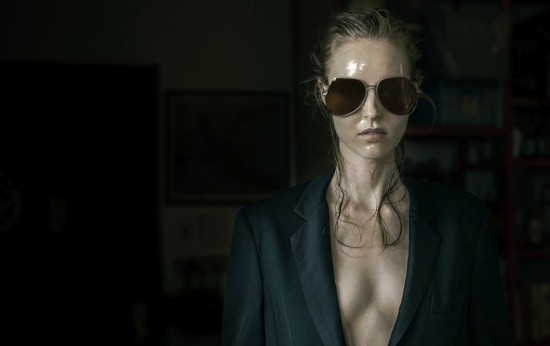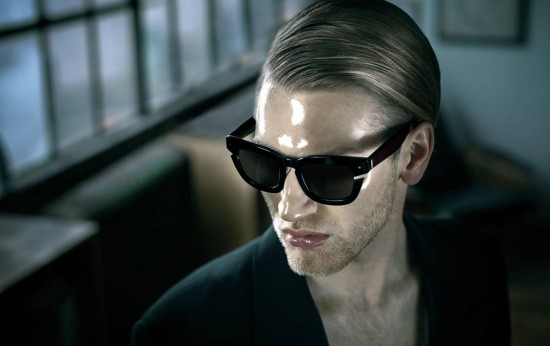 We see you as young innovators in the world of eyewear, setting creative standards. Please expand on your direction and hopes/desires for the next years? I feel the men's fashion market in particular has made some great leaps forward in what is acceptable in shapes and colors. We're in a very eccentric state right now that hasn't been seen since the early 80's. As much as there's a growing market for the turn of the century "vintage" aesthetic the avante garde has fueled itself into the unwearable. I love both of these views and choose to subtly unite these two worlds in my designs.  We plan on expanding our optical frames in the near future.
Is expansion the aim or does off the grid mean "hard to find", unique and very small scale.
Since the market trickles down and not up we like to remain a very exclusive brand for now. I feel our brand speaks to a customer that understands and appreciates a delicate balance of classic and experimental. Kind of like Coltrane meets Joy Division.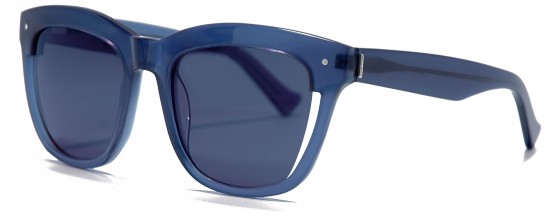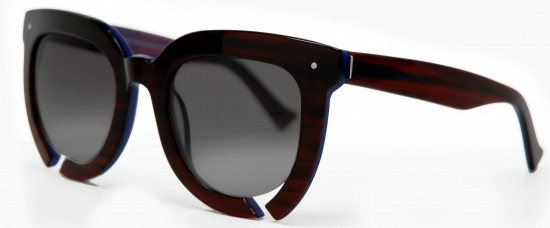 Are you an NYC label through and through or does your philosophy go beyond that? I think there's a strong New York ingredient in Grey Ant which combines the uptown, downtown and underground elements.
Explain your collaborative work and video projects. We have just joined forces with Jeaneen Lund on a new video short which will be finished very soon. She has captured a very New York street scenario involving real life and fantasy with the backdrop of original music from Terminal Twilight. We are also very excited about working exclusively with Helmut Lang as their sole eyewear brand for their retail stores.
I've always admired the Helmut Lang brand since the early 90's and would never have foreseen this opportunity to work with them. I have also been working with our Japanese factory for almost a year originating an exclusive component for our new collection. They will premier this September in our Paris showroom Paper Mache Tiger and Silmo. www.greyant.com