Who is the Shiniest of All?
18th July 2014 Let your light shine this summer with mega-shiny mirrored lenses by ic! berlin. Electrified colours include gold, silver and crimson, available in super-cool shapes and unexpected textures for men and women. Above: Fahrlehrer Klaus with camouflage temples.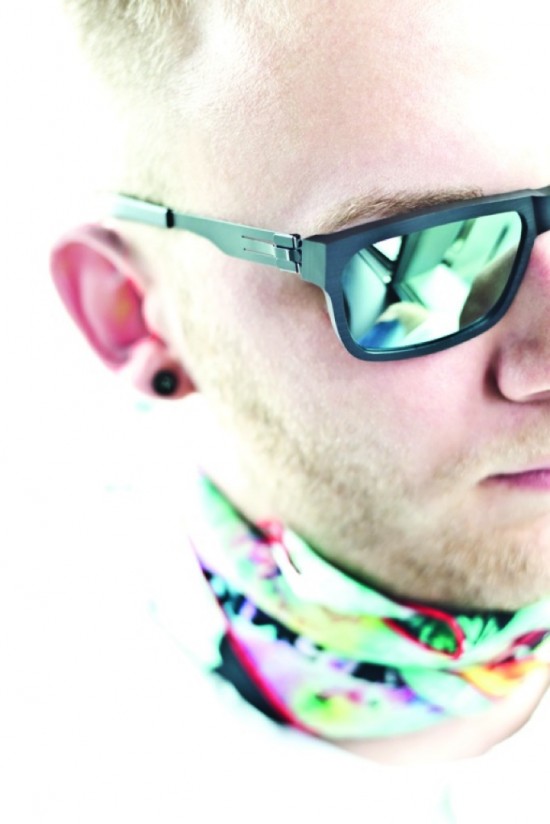 Summer shimmer for men in Namless 2012 – check out the superb temple detailing.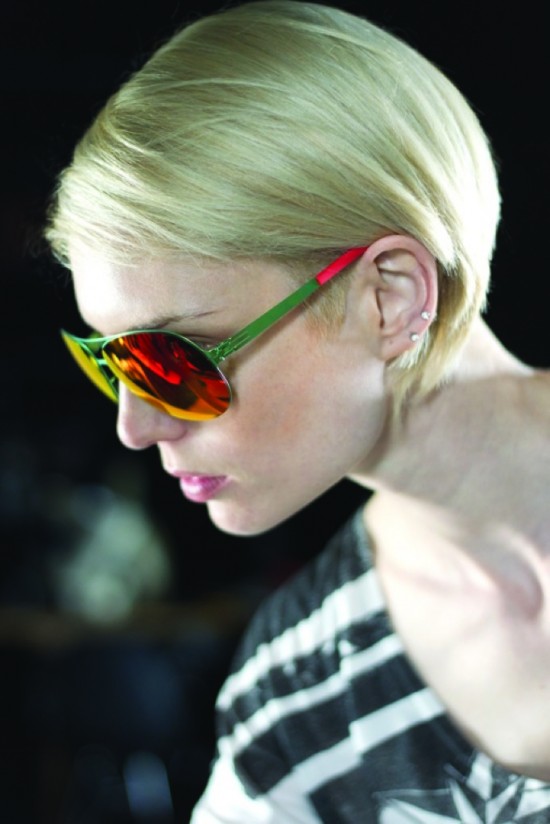 Raf S gets electrified in green with splendid crimson and silver mirrored lenses. This is definitely the summer to glow!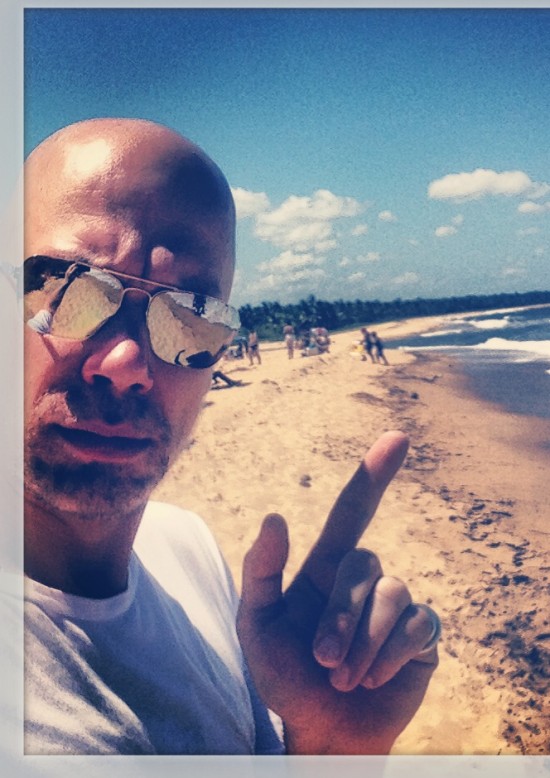 Bravo to Germany from Eyestylist on their World Cup success! Ralph Anderl popped on a plane to Brazil to track down Team Germany and give each player their own personalized ic! berlin sunglasses. Ralph is wearing die wetterfahne in chrome with glistening silver mirrored lenses. www.ic-berlin.de JG