The Bespoke Collection
21st January 2015 This month, Auerbach & Steele in London launches a bespoke design collection in collaboration with Central Saint Martin's (CSM), one of the world's leading centres for art and design education. The collection is available on request at Auerbach & Steele's flagship store on the King's Road, Chelsea – with prices from £1600 pounds.
Forty BA jewellery design students were briefed on the basic requirements of a spectacle frame; they were then asked to submit two designs each, one functional and one extravagant.
Judged by a panel of industry experts including owner, Gail Steele, a series of winners have gone on to have their frames developed and manufactured by A&S. Above: Design inspired by Asian face jewellery, created by Haya Lutfullah, age 21, from Pakistan. (Price £2300).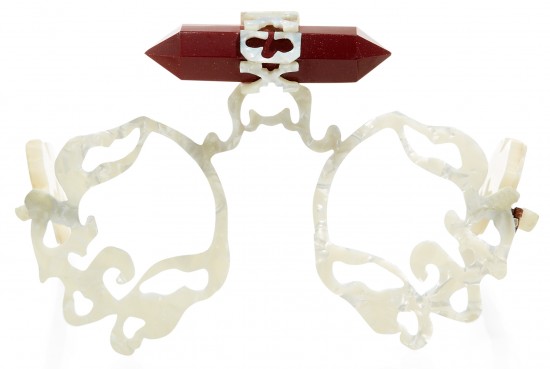 A&S are constantly looking for new, innovative ways to expand the brand which has been at the forefront of avant-garde eyewear since its inception in 1996. The project with CSM, voted the world's best higher education institution in 2012, was developed as a way of investing in the achievements and creative energy of its graduates.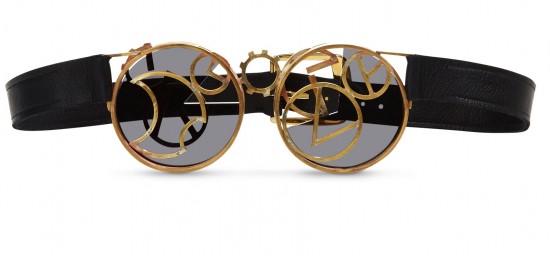 A&S was looking to find the 'next big thing' in eyewear design, as well as add an extra dimension to the carefully edited range of ophthalmic frames available for purchase at A&S – ensuring the brand remains at the forefront of the spectacle frame industry.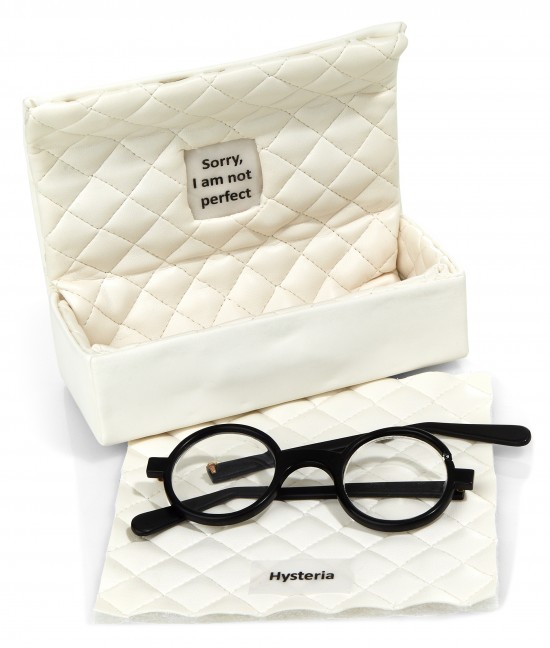 The Auerbach & Steele King's Road store has on display more than 1,000 spectacle frames and sunglasses. A & S's frame ranges are not the usual designer logo collections that are found in every high street opticians. Auerbach & Steele staff search the world for unusual, off-beat styles, such as Caroline Abram, Adrian Marwitz, Rolf Spectacles and Mondelliani to name but a few of their desirable mix of frames. Auerbach & Steele, 129 King's Road, Chelsea, London SW3 4PW  www.auerbach-steele.com CN