The Icons Collection – A Stylistic Adventure
1st March 2015 Eric Balzan and Mirko Forti love mountaineering, and for their impressive new collection txt1001 – The Icons Line – they have created contemporary reinterpretations of the sunglasses worn by Sir Edmund Hillary when he climbed Mount Everest in 1952.

HAPTER Precursor models MO1M + MO2M are created with ultimate precision and unique structural syntax: the dominant bridge is in contrasting fabric by Italian textile masters Cerruti, creates a distinctive retro mountain look. The sunglass version is equipped with exclusive Zeiss sun lens with Bronze Pro HiPro-5 layer mirroring and Gold-ET anti-reflection.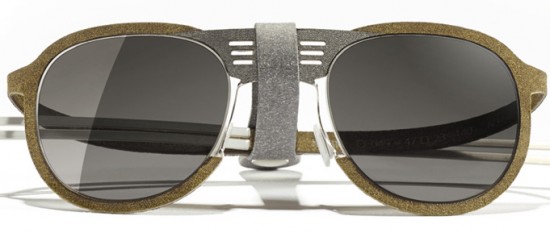 Sunglass design MO3M celebrates HAPTER'S trademark wide bridge with newly balanced proportions and smooth curves. Advanced design, fibres and materials provide super style, and protection against the elements.

MO45 is edgy, radical and audacious, and available in a gorgeous new colour – Alpine Purple, custom developed at the Cerruti factory exclusively for HAPTER. The latest HAPTER designs are powerful, iconic styles that Balzan and Forti have dedicated to demanding mountaineers – scattered about every metropolitan area. www.hapter.it JG