New opening in Chengdu, Southwest China
Coterie's new store in Chengdu is its 10th to date. The independent chain champions top level collections, international independent designers and artisan labels, including Anna-Karin Karlsson, a-morir, Mykita and Thierry Lasry.
"In our Chengdu store," explains David Leung, "we also launch Vava, Lapis and Coco & Breezy. We allocate certain brands exclusively to each location, depending on demographic and positioning in the area." The store is in a newly opened shopping area – Taikoo Li, where Hermes, Givenchy, Chloe, Apple, and Maria Luisa have all opened flagships in recent months."
"It seems to us that Chinese consumers are starting to move toward specialised designer eyewear labels. In general, we see more openness to quality design products than we did a few years ago when we first started," explains Leung.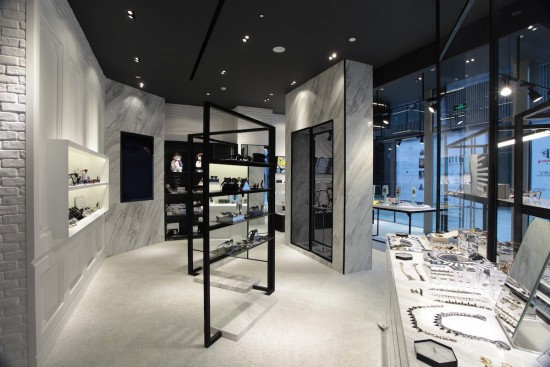 Asked about further expansion, Leung says while there is much interest abroad, Coterie plans to innovate in other ways, through new collaborations, a wider accessories offering and a unique shopping experience for consumers in China.
"We believe good quality, inspiring design, and value for money are always the criteria for consumers' selections. Regarding trends, we have seen in the last year a particular interest in mirrored lenses, combination and oversized frames overall." Find out more about Coterie at www.coterie.cn CN