"I started working in the optical/ophthalmic field in 1993, and then also started to work in fashion. Passionate about accessories since  childhood, the spark snapped during a trip to Caracas, after my studies, when I was hit by a pair of sunglasses worn by a young tourist. A glance is able to lead us into new worlds and fantasies just watching what is around us, and through the glance we experience and learn. Glances are the protagonists of memories, sensations, emotions, and make eyewear the King of accessories.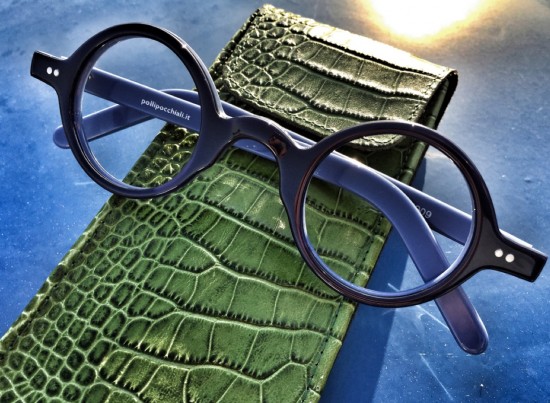 "As a self-taught designer, I decided to form my own eyewear label "Pollipo' Occhiali" in 2000, inspired by my passion for acetate glasses. Acetate is just my favourite material for eyewear. My love for accessories – and pearls in particular – led me to create my collection of jewels, and the unique, creative line of jewel clutches…which are not only for glasses. The collections are fully handmade in Italy, and I'm always focusing on the combination between colours of the acetates, with the colours of the gemstones and leathers. The leathers are from Tuscany, and I choose the gemstones during my world travels, discovering special gems such as the Rhodochrosite from Argentina, a beautiful pink to red-rose stone. I'm also passionate about Red Coral which I select from Torre del Greco in Italy.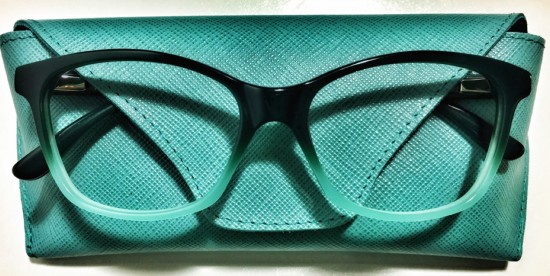 "Another stone I use is the enchanting Pietra Paesina from Tuscany, a stone that hides inside designs that look like the work of a painter, but really are absolutely natural and stimulating. So sometimes there is a surprising landscape. Turquoise from Arizona I use, but always and above all I am fascinated by selecting and researching pearls!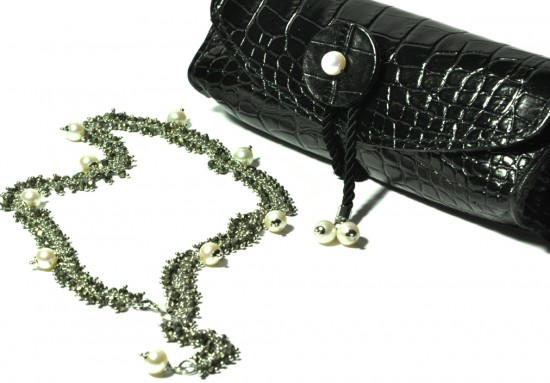 "I get intuition to create eyewear and jewels by the sea, basically it is my homeland of inspiration. I live in this atmosphere, and the sea is around me everyday, as my home is located in the seaside of beautiful Roma. " www.pollipocchiali.it JG