OG Family 16, coming to Paris
11th September 2015 British designer Claire Goldsmith, great granddaughter of Oliver Goldsmith, announces a new collection of Oliver Goldsmith Sunglasses, inspired by details from the OG Icons, the collection that recreates some of the brand's most famous sunnies. Focusing on single details from the Icons as a starting point, the new "Family" frames play with historic references whilst adding a modern aesthetic in colour and design. It's the first new OG line in over 30 years.

The frames are named after streets, places and landmarks in London – including significant spots in the city that are dear to Claire and part of everyday OG life.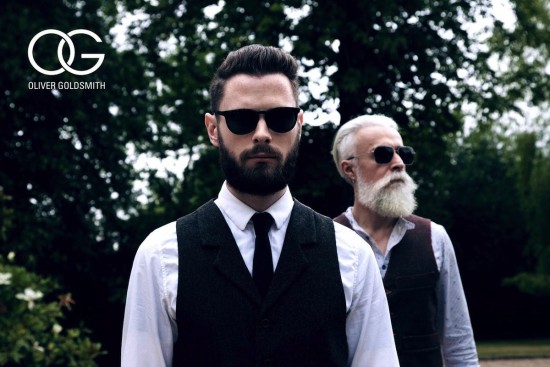 Friends, family and the Goldsmith children star in the newly released Oliver Goldsmith campaign which highlights the brand's wonderful British heritage. "I wanted to cast a physical embodiment of our collections," explains Claire, "with two Icons, two Family and two of our kids featured. The feeling was to be quintessentially British, classy yet a little off kilter, polished and always keeping up appearances a little."

Oliver Goldsmith exhibits OG Icons, Family and Mini Icons at SILMO Paris from 25th to 28th September 2015. Additional SILMO information at www.silmoparis.com. For more on OG Sunglasses, and the OG boutique in Notting Hill, visit www.olivergoldsmith.com CN