The Danish Flagship store
1st July 2015 Since opening in the heart of Copenhagen in 2011,  Ørgreen has grown its reputation across the world. For Danish residents with a taste for home-grown fashion, their flagship store is the first port of call for specs or sunnies, and a range of eyewear that includes Ørgreen, alongside brands like Thom Browne, Reiz (Germany), Hoffman Horn and Barton Perreira.
When you step inside, you know you have entered their ultra modern world of design. An über interesting duplex is designed to echo the sleek and chic lines of their designer eyewear, as well as its colours – in specific details such as the fluo lighting. The testing and consultancy room is in the basement, out of view, but offering full eye examinations, consultancy and lens expertise.
Managed by optometrist Chris Jensen, the team are all qualified opticians: "I have been here four years; I had my own optical store, and then I partnered with Ørgreen to run this store as a flagship. There are few optical boutiques in Copenhagen – really we are one of a kind."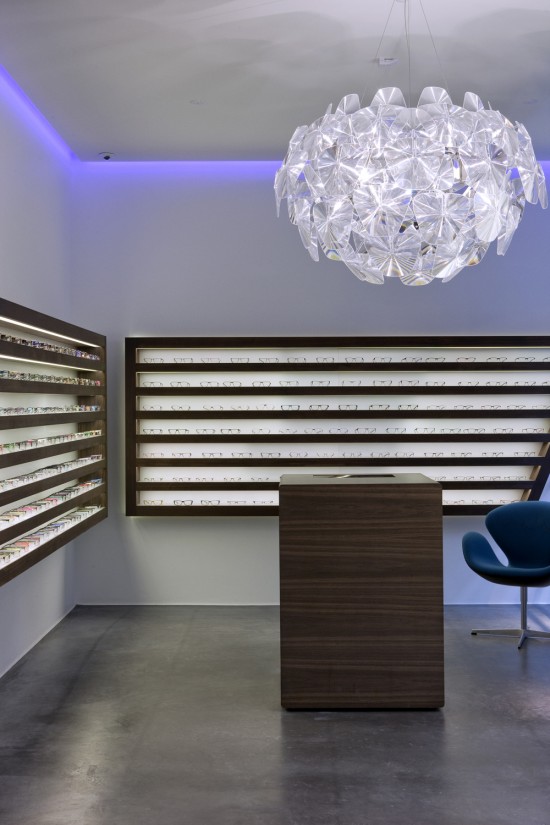 Like many independent optical boutiques at this level, service is a priority in the store. Jensen explains that he believes in old-fashioned relationship building with customers. "The store is also different from many in that we do a lot of collaborative work with other designers as well as events during the design and fashion weeks in Copenhagen," he explains. "The Arne Jacobsen Swan Chairs (top image) were produced in a collaboration with Republic of Fritz Hansen. We have also worked with Danish menswear designer Asger Juel Larsen on a Limited Edition Sunglasses Collection of three acetate styles with neon green and orange lenses."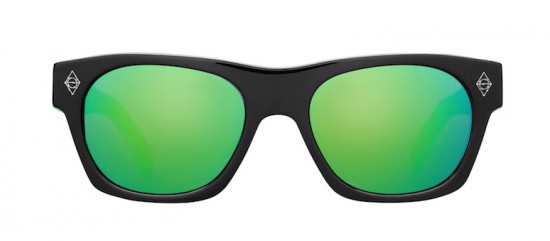 Asked who the customers are, Jensen explains it's quite a cool mix. As well as "hipsters" who know about eyewear, the store attracts the local community, the progressive lens wearer and a trickle of tourists from far afield as China, Japan, and the USA – with a curious eye or interest in contemporary European design.
Is there another store planned? The official line is "at the moment, no, but that is not to say that we will not do so in future".
Visit the ØRGREEN Store at Regnegade 1, DK – 1110 Kopenhavn K, Denmark www.ørgreen-kbh.dk / www.orgreenoptics.com  CN