Optical, hat and barbers shop, Paris
1st November 2014 It's a brilliant edgy concept "for Shaves, Shades & Shapes" in the centre of Paris, where you can have a cool Parisian cut and select your next favourite frame. Located off the busy Rue de Rivoli in a cosy village-like atmosphere with several interesting bars and restaurants, the owners of La Shaperie are optical people with a terrific passion for independent labels.
"I've worked in the States for Selima Bond St, I have a close relationship with the US label Coco & Breezy, and I'm working as a distributor with new cutting-edge European labels like Hapter," explained co-owner Hedi Hamdi. "I opened La Shaperie in April 2013 with Jey Noname. "I ran a completely different optical store previously in Place de Clichy but this concept is the one I love. We are doing half our business on eyewear and half with the barbers, and while you might not expect it we see as many women as we do men. We plan to open our second store in 2015 in another central location in Paris. Watch and see!"
The accessory selection at La Shaperie includes hats (Moodwoot luxury hats) and cool eyewear to fit with hair trends. Hard-to-find labels are showcased around the store: at present Coco & Breezy, GRAZ, Eyevan7285, Masunaga 1905, D'Blanc, handpicked vintage frames and the very latest addition in October – Hapter from Italy. Hamdi promises more coming up soon, and always "well made interesting design". We'll be looking out for what's coming next.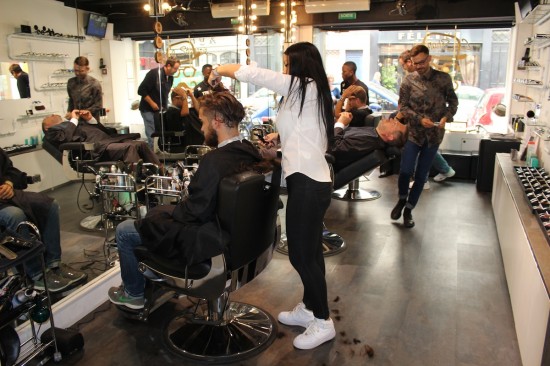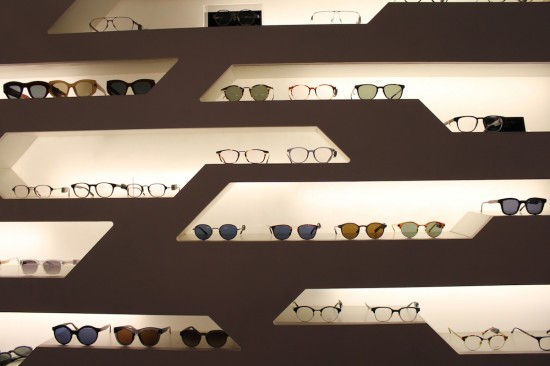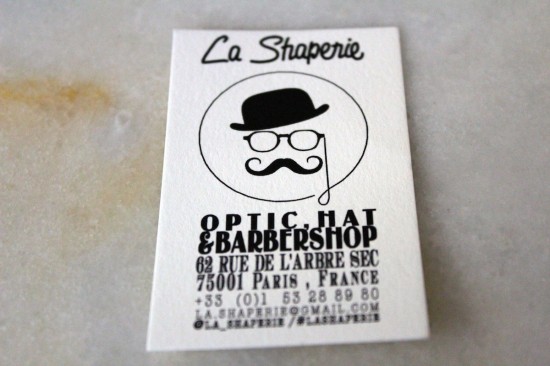 La Shaperie, Optic, Hat & Barber Shop, 62 Rue de L'Arbre Sec, 75001 Paris, France http://lashaperie.tumblr.com Follow La Shaperie on Twitter @La_Shaperie