Highlights from the Wardrobe of Elisabeth of Austria
1st December 2014 She was a European style legend in nineteenth-century Europe, with her imperial wardrobe, and cascades of long flowing hair, often studded with diamonds. Elisabeth of Austria was one of the most beautiful women of the day, and a mysterious, complex personality, who found the rigors of court life in Vienna restricting and suffocating. She was a woman ahead of her time – she believed in rigorous self-control and exercise.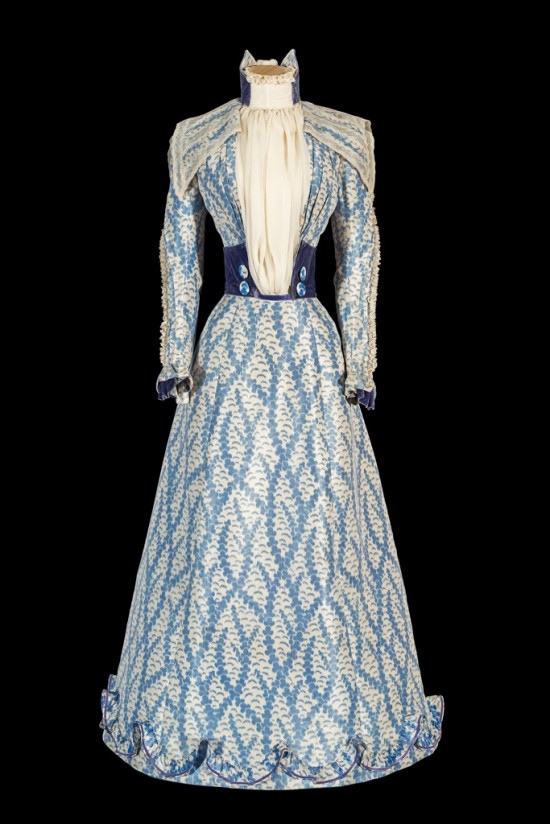 To celebrate the tenth anniversary of The Sisi Museum in Vienna (The Empress was known as Sisi) – Soie, Dentelle et Hermine (Silk,Lace and Ermine) showcases personal items from the Empresses' wardrobe, as she set the fashion trends of her era. The items shown are very rarely displayed for conservation purposes.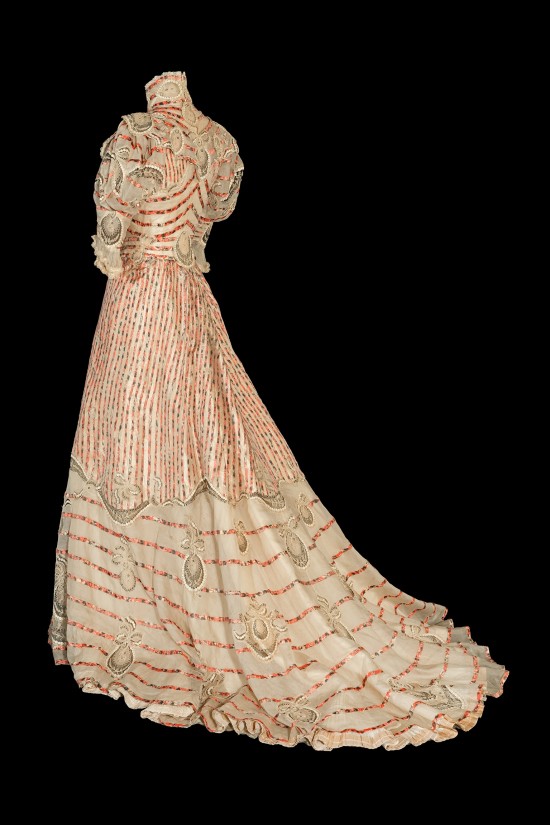 When visiting The Sisi Museum, it is also possible to see parasols, fans, gloves,The Empresses' travelling medicine chest, and jewellery. On the ground floor of the museum, visitors can view in awe the elegant, luxurious Imperial Silver Collection, plus a magnificent golden dinner service that belonged to Napoleon.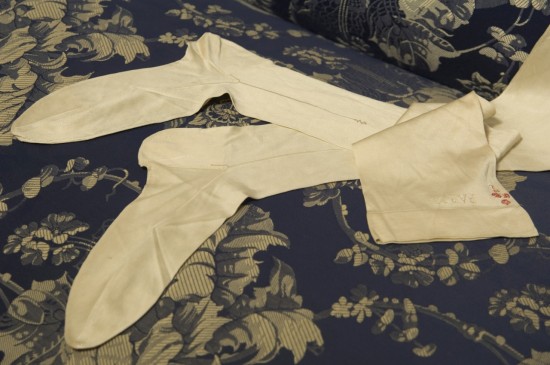 Silk, Lace and Ermine is a fascinating glimpse into the private wardrobe of one of the most legendary figures of that time. To this day, Elisabeth of Austria continues to fascinate and charm with her individualism and refusal to conform. Exhibition continues until 1st February 2015. www.hofburg-wien.at JG
Photos: Top: Portrait of Elisabeth Empress of Austria by Franz Xaver Winterhalter Dresses: Alexander E. Koller Stockings: Edgar Knaak Copyright: Schloss Schöenbrunn Kultur-und Betriebs. Ges.m.b.H.