Paris Retrospective for Legendary French Designer
1st April 2015 A special chapter in French fashion history is highlighted with the intuitive creations of Jeanne Lanvin, now on display in the Palais Galliera. Curated in close collaboration with Alber Elbaz, artistic director of Maison Lanvin, the exhibition honours the oldest French fashion house still in business.  In 1889, the twenty-two year old designer Jeanne Lanvin opened her first shop in Paris, and launched her long career that demonstrated her artistry in materials, embroidery, topstitches, twists, spirols, and cut-outs – all the virtuosity of the couturière's craft. For the period, Jeanne Lanvin was very entrepreneurial, opening shops in Deauville, Cannes, Biarritz, and Le Touquet, as well as abroad in Barcelona and Buenos-Aires.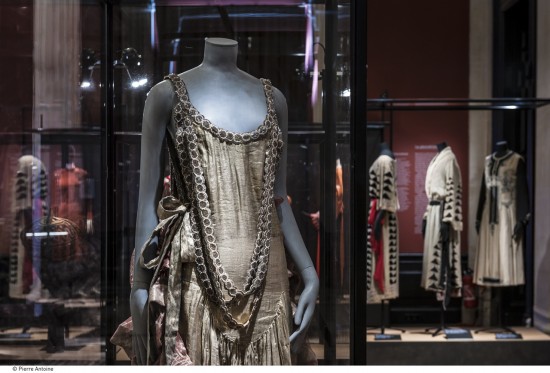 Her voracious curiosity inspired her to create unusual fabrics, patterns and exclusive colours. Her favourite colour – blue – was inspired by the intense blue in frescoes by Fra Angelico, and marvelous shades of blue were always magnificently presented in her collections (top photo). Her lifelong muse was her daughter Marguerite, who was born in 1897. Mme Lanvin's dresses flattered the female form, and often she mixed fabrics  – silk crêpe with silk tulle, or silk velvet with silvered metal sequin embroidery – with stunning results. She loved embroidery and beads, and used generous amounts in her designs.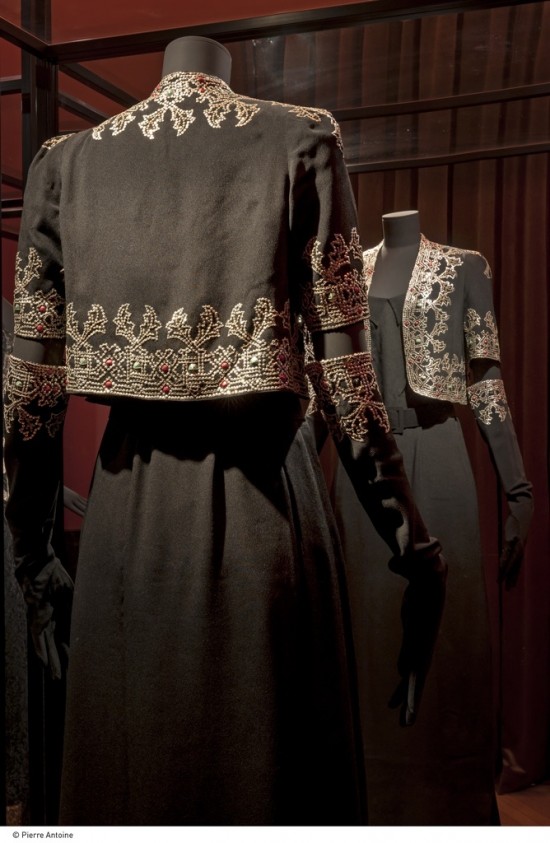 When Jeanne Lanvin introduced her perfume Arpège – from the musical term arpeggio –  the name was a tribute to the pianistic skills of her daughter, and for Marguerite's 30th birthday, Jeanne dedicated her legendary perfume to her beloved daughter.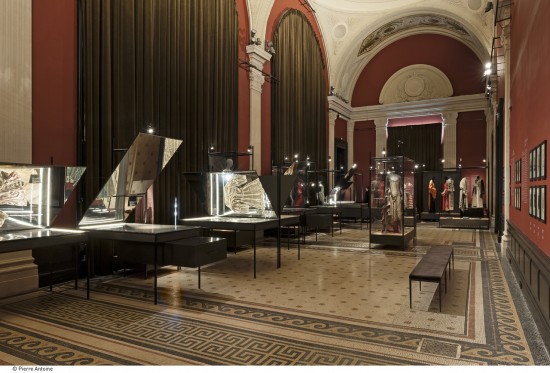 Jeanne Lanvin is the first Paris exhibition devoted to this discreet, visionary designer, and features more than one-hundred models from the amazing collections of the Palais Galliera and the Lanvin Heritage. Alber Elbaz said: "I think we have managed to create an exhibition around the dream of fashion. What I am hoping for is to hear people say 'I love Jeanne Lanvin'". Through 23 August 2015. www.palaisgalliera.paris.fr JG
Photos: Pierre Antoine All Rights Reserved