London Designer Alexia Parmigiani creates luxurious, original scarves that are sold internationally. She discusses with Eyestylist her concepts and intuitions. 
How did you decide to create luxury scarves? "I began my journey with scarves in 2005 after a close friend – Indian Summer based in London – suggested I concentrate only on scarves as my designs were selling so well in her shop. At that point, no one had just a scarf collection. It was a very fresh idea and I loved the 'one size only.' My brand is about texture and unique pieces. Basically the scarf is a piece of jewellery. I see scarves as part of the personality."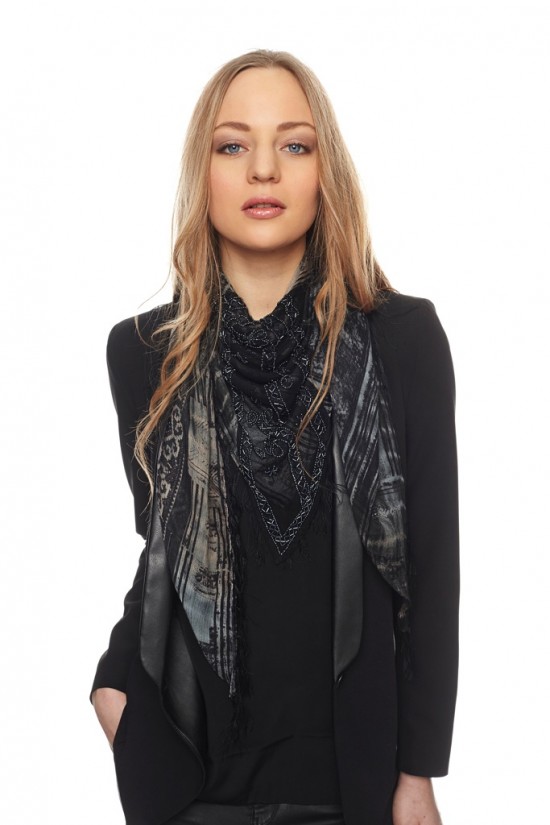 Are there other products that you would like to design? "I have designed other acccessories and clothing in the past, and each summer collection supports the scarf range with a mini resort wear line. I have just opened a page on my website called "Wanderlust" that will display my one-off designs. I call them 'One & Only.' This is a very exciting part of the business for me."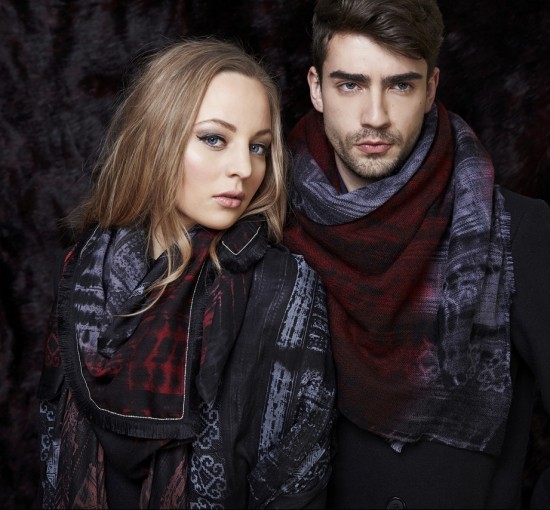 Do you have particular inspirations for your creations? "Yes, I try to pick a theme, like Venice for my AW15 collection, which I visited with my husband, and fell in love with the absolutely magical and fascinating city that is Venice – it is breathtaking. I was completely inspired by the colours of the buildings, washes of dark and light blended together, a naturally distressed effect…I researched by taking millions of pictures and just taking in the Venetian life. My shapes are extremely important to my designing, and I usually pick a design that I love from my past collections and redevelop. I see where I can push the design further, and during that stage a completely new design can appear too. Mixing all of this with daily life is how I like to design. For years I have thought about a collection for men, and after my husband was stealing my samples that were not complete I thought: 'this is a sign' – I'm ready! So I have introduced a menswear collection for AW 15 – a capsule collection of soft cashmere and wool blends, snake tie dye, and dip dyed in different weaves, with shapes that include square and long scarves. Watch out for the menswear capsule collection launching 1st July – exclusively on line.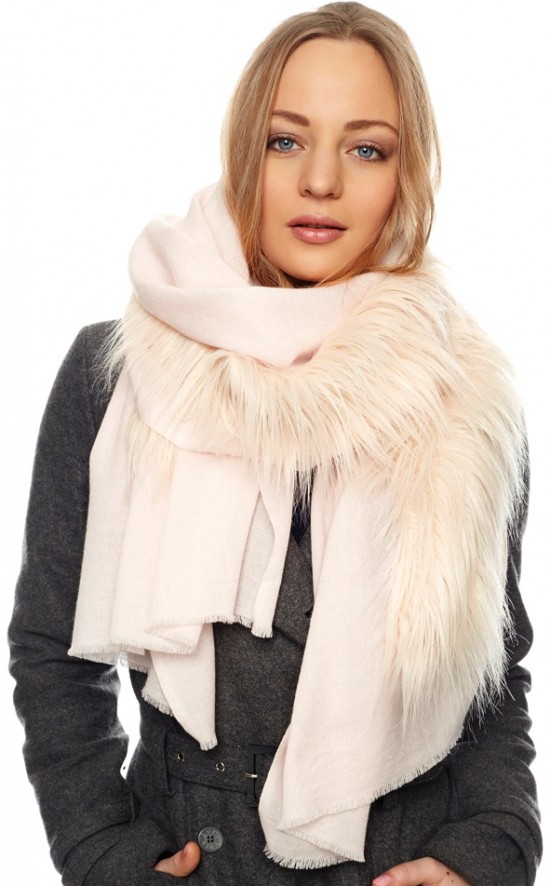 "I have very exciting news and Eyestylist is the first to hear it. I have decided to concentrate on sales through my website only. Not designing collections, but 'One & Onlys' – you can find the beginnings on my Wanderlust page. Fashion has changed, and always will, but now stores are driven by high profile brands more and more. I do believe we all would like a wider choice of well-sourced, new and wonderful designs of any level. I am excited about the freedom that I will have in my designs, and really look forward to this new chapter in my life. Through my website I can release these pieces exclusively for the consumer. This gives me the freedom to create a 'one of a kind' place for all shoppers, something new and fresh is what I think people are looking for. This will be an ever changing shop window throughout the year. The Dancers at Dusk AW15 collection will go live by mid-July, and will be sold only though my website store. I hope you will follow me on my new and exciting journey! www.alexiafashion.co.uk JG