…Don't Leave Home Without Them!
Summertime…and the living is easy – and so are beautiful accessories. Holiday time is a wonderful opportunity to wear fun, spirited designs – relaxed, yet with a touch of fantasy. The Parisians have a special flair for accessories, and in the photo above, we feature three Parisian designers with exciting summer inspirations. Johanna Braitbart has the perfect solutions to enhance fashions with a must-have collection of hair ornaments and turbans. The model on the left wears a charming hair clip with feathers, beads and Swarovski crystals, which coordinates harmoniously with Oregon sunglasses, an elegant modern classic by Lafont Paris. On the right, sunny yellow brightens your style and your day in splendid Bocca Lova sunglasses by Face à Face Paris, and a sleek turban by Johanna Braitbart. All Johanna's hats are handcrafted in her Paris atelier located in the Marais. Visit her delightful boutique where you can experience her beautiful hats and accessories to your hearts content. www.johannabaitbart.com  www.lafont.com www.faceaface-paris.com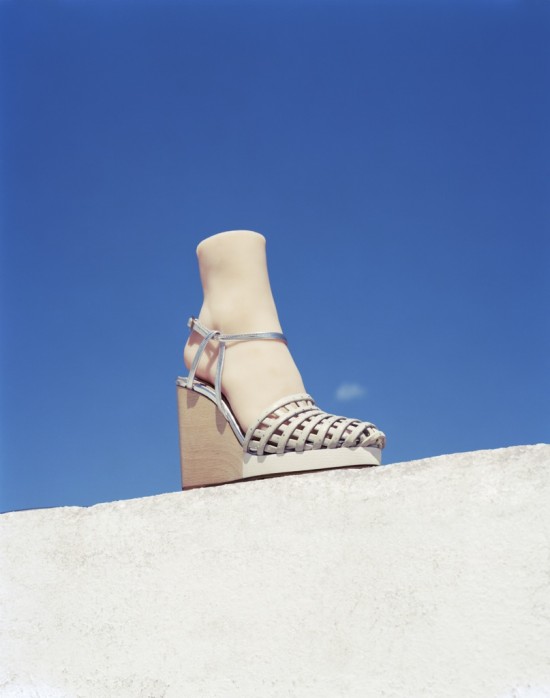 Summer sandals by Zoe Lee makes everything you wear feel – and look – great. Her stunning, slick wedge shoe is ideal with floaty dresses and trousers. If in Paris, visit Zoe's imporessive boutique in Le Marais where the entire shoe collection can be viewed. For more information click on www.zoelee.co.uk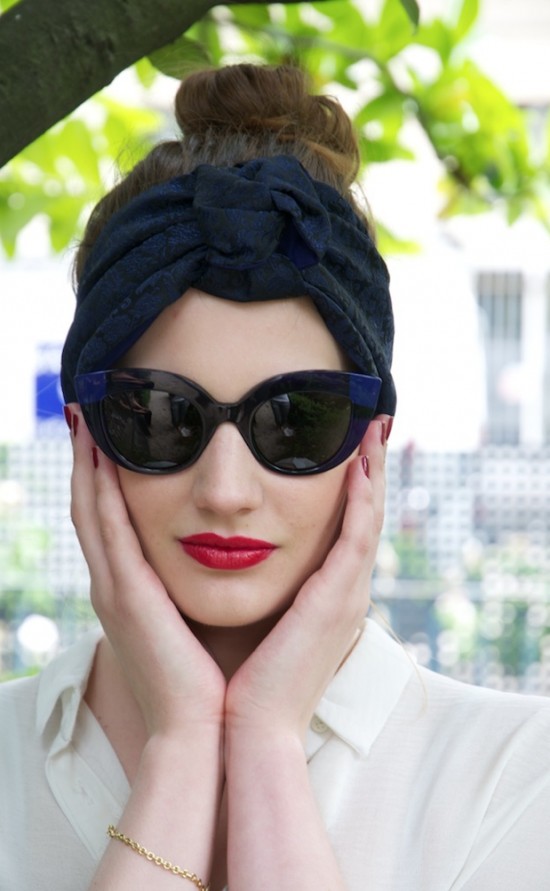 Vintage rises in the summer air with this elegant, wrapped turban by Johanna Braitbart, complimented with smart retro sunglasses in lustrous black acetate by Face à Face Paris.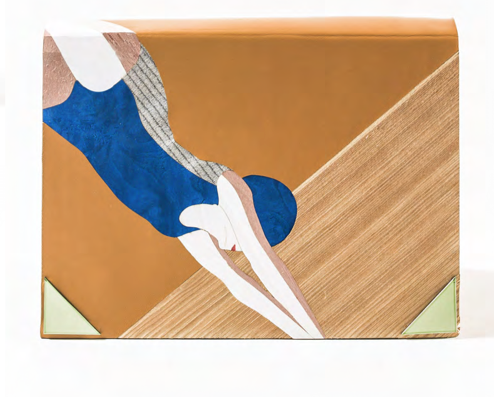 Italian designer Benedetta Bruzziches creates lovely, memorable bags, and this stylish clutch is practical for holding necessities, and also a unique conversation piece. www.benedettabruzziches.com JG