Exhibition at Dior's Childhood Home
1st August 2015 Christian Dior revolutionized fashion history in 1947, when he presented his first haute couture collection. In a post-war era, where many countries were still on rations and rebuilding, Dior marked the start of a dramatic era and the triumph of femininity with his "New Look" and legendary silhouette. The Bar suit, with its black full skirt, and wasp waist ecru jacket, became both the manifesto and the icon. Marion Cotillard (above) wearing the Bar suit 2012 features in the museum poster.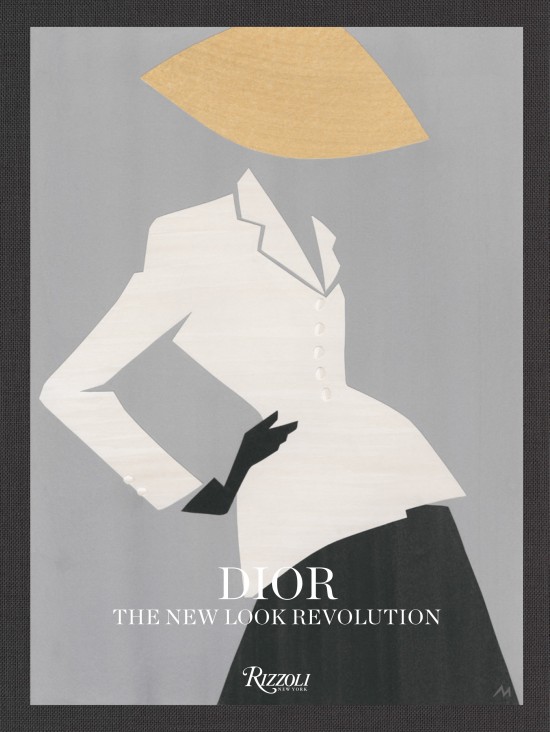 Dior's childhood home – Villa les Rhumbs, in Granville, Normandy – with its beautiful garden and seaside location was an inspiration for him. The villa is now a museum and hosts the exhibition Dior, The New Look Revolution, which include photographs and archives, and reveals the complexity of the silhouette's architecture. To celebrate the occasion, Laurence Benaïm has written a book Dior, The New Look Revolution, published by Rizzoli. It's nearly seventy years since Dior introduced his "New Look" – however, his amazingly engineered silhouette, with its timeless feminine shape, is spot on trend in the latest Dior collection – a 21st Century interpretation of a legacy. The exhibition continues through 1st November 2015. www.musee-dior-granville.com JG
Photo of Marion Cotillard by Jean-Baptiste Mondino.