Vue dc, France
Vue dc Founder Chris Mascré is one of the most modest designers we have come across in the eyewear profession but his handmade French designs speak volumes about his love for traditional spectacle making and creative artisan design. Chris and Yolande de Clerq talked to Eyestylist ahead of the Autumn eyewear fashion fairs.
"Since I was a teenager I have been attracted by eyewear as an accessory," explains Mascré, "that expresses individual personality." Mascré studied optometry at the famous optical institute ISO in Paris, trained at ESSEL (later Essilor) and opened his first optical boutique in Montparnasse in Paris in 1975. The shop was known for its different approach to eyewear, at a time when independent designers were almost unheard of.
"In the 80s I worked with Paulette Guinet and Alain Mikli, and that was when I began to have my own specific style and identity as a designer."
It was in 2007, at Silmo, the Paris eyewear fair, that Mascré made his debut as a designer in his own right. "By March 2008 we were exhibiting our acetate retro style designs for the first time in NYC," says Mascré. We were immediately noticed by the most innovative optical shops of the time. That show was the start of everything."
Today, Vue dc designs are the work of Chris Mascré with consistent input from Yolande de Clercq (aka Yoma). "Yoma has always been involved in Vue dc – she is behind the choice of materials and colours; her approval in the designs is decisive!"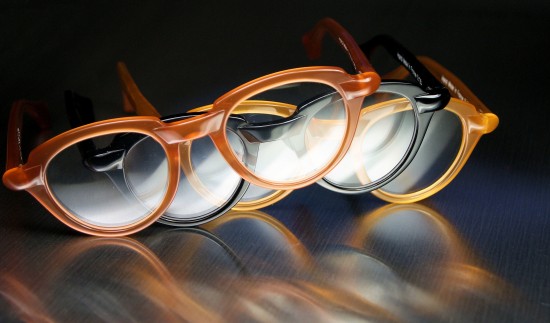 Asked to explain the stand-out qualities of his collection, made in the Jura, in France, Chris says: "Our selection of acetates with specific thicknesses allows us to explore 3-d volumes. This gives both the Vue dc and Chris M collections their particular identity and style. We are dedicated to uncompromising quality and the very best artisan production. The Vue dc Swarovski collection – for example – is quite apart in its quality and aesthetics, and is typical of our dedication to making things with real skill and precise craftsmanship. Over time, we have created several Vue dc timeless designs…Kis, Rok, Tao, Art and Eva."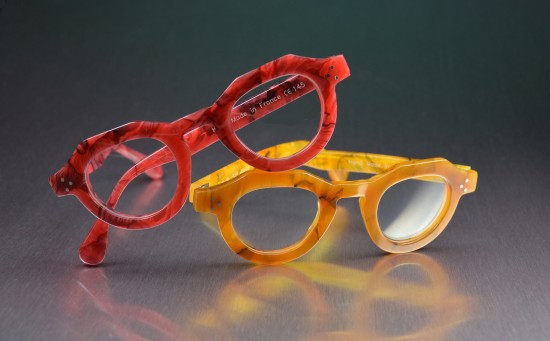 With so many changes in the eyewear industry itself, Chris firmly upholds his dedication to tradition and authentic handmade frames.
"We have chosen the creative route in eyewear, which means we are all about traditional quality. In the years ahead, we plan to continue to enhance our French "savoir-faire"; it is fabulous to be working with people who express the same creative spirit. I would say that our love for producing frames with a real passion and dedication to the product as an art form or design object continues to be the main driving force for both our labels."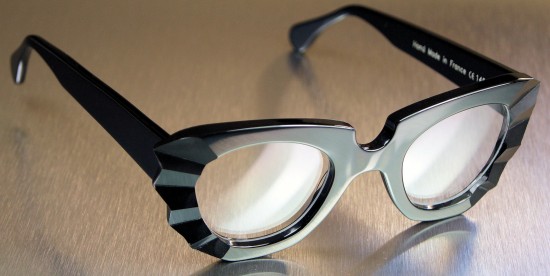 Vue dc will present five new designs in the eyewear fairs ahead including Silmo in September, and shows in Las Vegas and and New York (Capsule). The new Chris M sunglasses collection will also be launched with five Chris M optical designs. Find more information at www.vuedc.fr CN