A store with a young and energetic vision – Box Park, Dubai

Ahmad Albanna, owner and founder of The Art of Optics, Dubai, is an eyewear aficionado with his own collection of independent specs and sunglasses and an enthusiastic interest in art and design. "With a passion for frames, I have always been in search of unique, unusual colorful eyewear," he told Eyestylist. "So when I opened my store I went to the optical exhibitions to select each pair of glasses myself. I knew some of the brands from being a collector. But when I started to visit the fairs I got to know some more. Some of the brands we have are here in Dubai for the very first time. We stock just one of each optical or sunglass style selected," he adds, a way to ensure exclusivity for customers in Dubai, and a theme that runs in store and on Instagram endorsed with the hashtag, #WeOnlySellOne.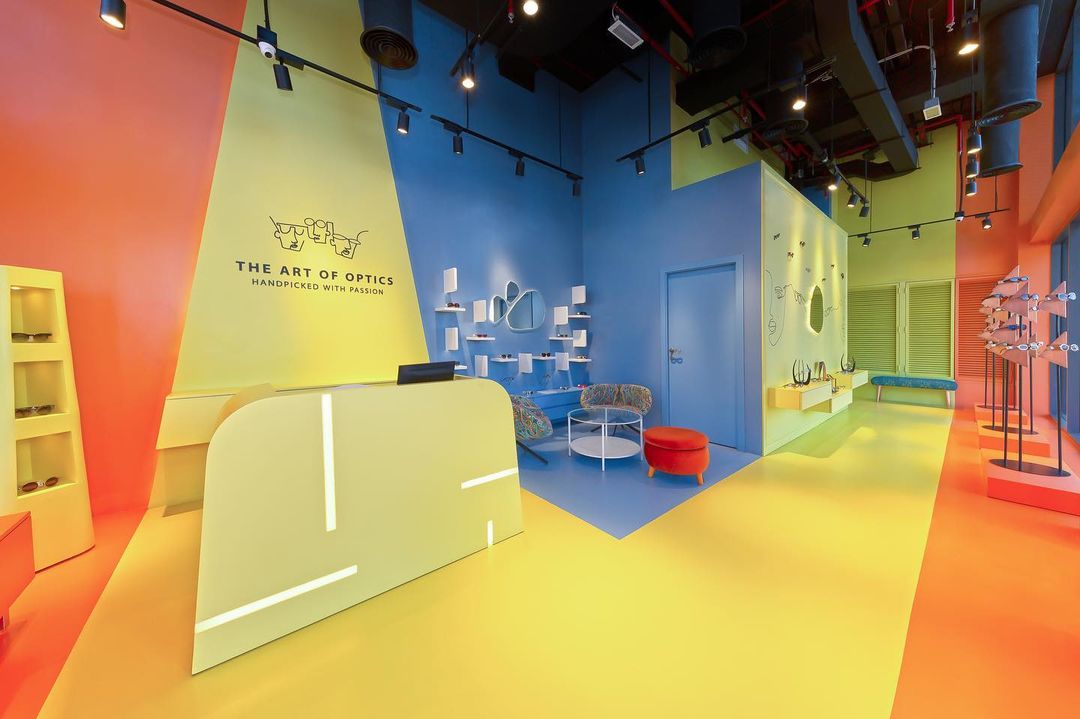 The colourful interior of The Art of Optics store presents unique eyewear designs from around the world. They include theo and Hapter, Kuboraum and Rigards, Sabine B and JF Rey, Nina Mur and Masahiro Maruyama. Against a backdrop that is bold and multicolored as you enter the store, the individual pieces are shown like works of art, and without crowding the walls. "I wanted to be simple but unique," says Albanna, "and not like the usual optical store. The bright, joyful colours are welcoming and warm."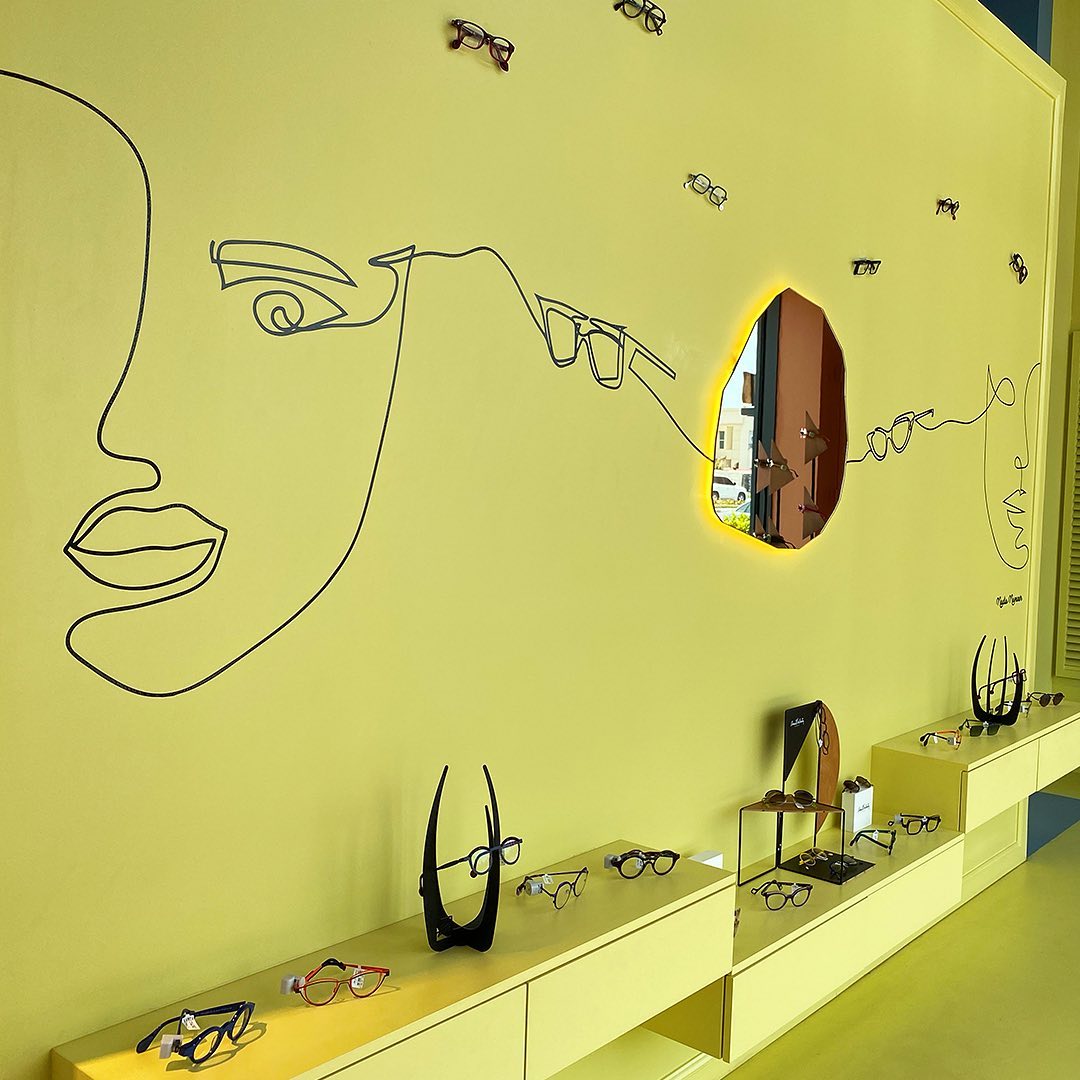 Eye-catching wall art lines sections of the interior, a visual focal point and "a main branding feature" at The Art of Optics. Assisted by Albanna's son Salman, the team has taken care to achieve a successful profile for the store on social media and particularly Instagram. "The line visual by Nadia Namvar is simple but creative, and represents the brand. Our logo was designed by a young Emarati designer Nuha AlMuqbily and the interior design is by Italian designer Gian Luca Armucida." On social media, the line visuals and professional shots of models wearing the unique and creative frames extend the brand identity beyond the confines of the physical store.
Find out more – The Art of Optics is located at Box Park Dubai (www.boxpark.ae). For opening hours and to learn about the unique glasses available visit the website at  www.theartofoptics.ae