Studies in imperfection – inspired by the sculptural process
A new line by Japanese design brand Masahiromaruyama – which previewed for the first time at Silmo 2021 – takes inspiration from sculpture, and the process of making a three dimensional art work. From the tool marks of a chisel on stone, to the wire framework built for the process, the frames in the collection have required detailed craftsmanship and expertise to create the exquisite artisan finish with texture and sculptural definition of the materials and surfaces.
The titanium designs underwent a carefully developed special step of chiselling on the surfaces to replicate the effects of a sculpted work of art. The metal structures are designed without the usual focus on symmetry and with the particular signature style of the designer whose attention to detail never faulters.  For the acetate frames, a scraping technique was used to create the intriguing finish of the designs.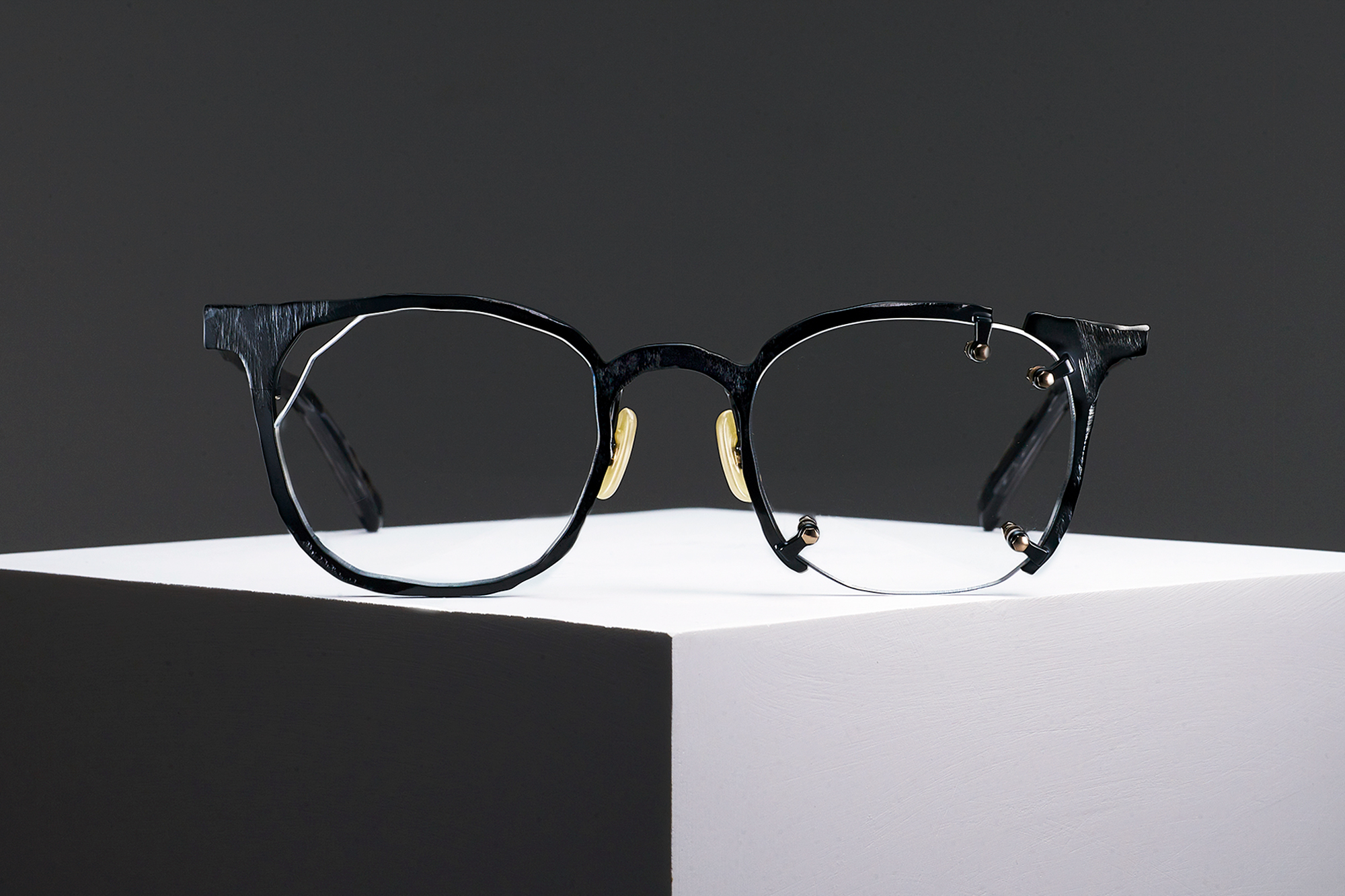 With nine models in the collection, the titanium styles come in a colour palette of four tones – black, white and two new bronze colours – the colours should be expected to change over time. "We encourage wearers to embrace the changes happening on the frame as part of the process," explains the designer. The acetate designs include MM-0066 and 0069 in delicate tones of black, white or clear, charcoal, brown and grey. There is also a style included in beige havana that is made from a Mazzucchelli's M49 bioplastic and this design is created as a limited edition of 200 pieces with part of the sales being donated to the Japanese Red Cross. The new collection will be in specialist stores this season. To find out more visit http://masahiromaruyama.com