Cesare Cunaccia Eyewear at Boudoir, Venice
25th April 2014 Cesare Cunaccia is a true 21st century Renaissance Man. He is editor-at-large for Vogue Italia and L'Uomo Vogue, plus an expert in fashion, costume, art and design. Cunaccia's latest achievement is a collaboration with Boudoir, the elegant eyewear gallery in Venice owned by Alessandro De Lorenzo (above) for whom Cesare has created exclusive designs, handcrafted in luxurious Water Buffalo horn. The eco-friendly horn is recommended for people with metal allergies, as it is totally natural. The contemporary shape of the frames re-enforces the distinctive beauty of genuine Buffalo horn. The designs are little masterpieces of Italian craftsmanship.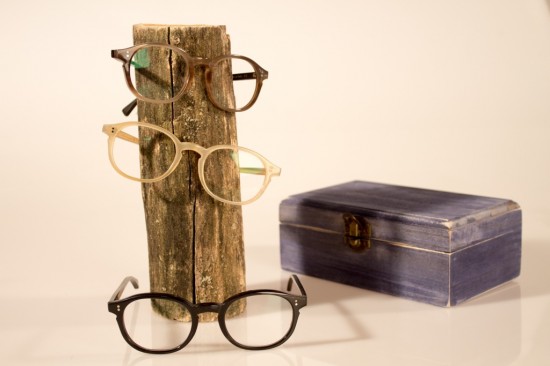 Each frame is packaged in its own case made of precious wood, personally selected by Cunaccia, with a cream made from beeswax and coconut oil, to polish and nourish the frame. Cunaccia suggests heating a small amount of the cream, apply it to the frame, rub gently into the frame (but not the lenses) and then wipe dry with a special cloth that is also included. Excellence, beauty and originality! Available at Boudoir in Venice.www.celebration.me.it www.boudoir.venice.it JG
Photo of Alessandro de Lorenzo exclusively for Eyestylist by Luca Santocono. All rights reserved.