Benner Eyewear Flagship store, Villingendorf, Germany
1st December 2014  Eyestylist first discovered the Seecontainer when it opened in 2011 (http://www.eyestylist.com/2011/05/grotesque-frame-kg-villingendorf-germany/). We were impressed to find an out-of-the-ordinary store bringing individual quality brands to a local community, located between Stuttgart and Lake Constance. The shop is made up of two 40 foot cargo containers, converted to offer a striking exterior and a smart minimal retail interior space.
Today, founder/designer Daniel Benner says things have progressed perfectly, both with the flagship store, and his own German-made eyewear collection. "Our store has had super reactions since the beginning. Our customers come for the great choice of eyewear, including several home-grown German labels…we don't sell any 'low-wage' mass produced collections."
The collections now highlighted include Daniel's own line, Benner Eyewear (the full collection is on show in the shop), ic! berlin, Herrlicht, Tipton, Axel S, Martin & Martin and Italia Independent.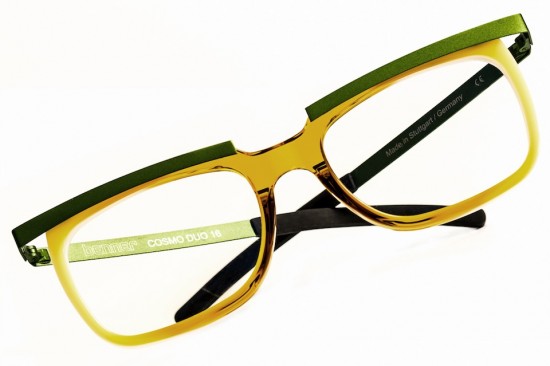 75% of the store's customers use progressive lenses. "Those are the people that don't care about brand names and would like to wear something different, even if its more expensive. They are interested in finding eyewear made authentically or in traditional ways in Germany or Europe."
Alongside the super array of colourful independent eyewear brands, the Seecontainer has also established itself as a fashionable venue for special events, book signings and concerts, making visits here as enjoyable and memorable as possible. A unique concept.
Benner Eyewear Design, Haldacker 4, 78667 Villingendorf, Germany www.benner-eyewear.com CN