Mehran Baghaie in Vancouver Canada weaves tradition, art and history into his frame creations. Ideas and inspiration are inexorably linked with his Persian ancestry, and then beautifully balanced with trends of today's style and technical directions. Baghaie and his wife Anisa are both opticians, and managed several shops in Vancouver, where they have lived since 1984.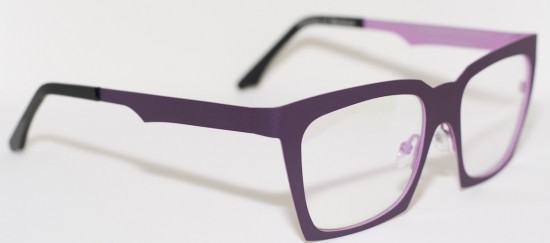 However, as Baghaie explains, "I wanted to design something of my own, and my first SILMO was in 1999, and there were only a few independents. Now there are many more people gravitating towards micro brands, and people are looking for brands that cater to independent opticians.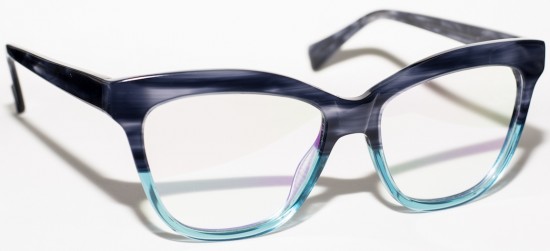 "Materials that are personally fascinating to me include wood – which I started to use in 2004. I'm a real history buff, and I'm very fond of Native Arts, including Homa, a mystic bird from Persia, and a lion from the 17th Century. Also, I love gothic, and vintage cat-eyes have a special place in my heart, and a cat-eye is  an uplift for the face." Baghaie has a unique collection – Pussy Galore – devoted only to sleek cat-eye shapes in ravishing colours. Another favourite Baghaie material is stainless steel. His latest collection in the German crafted material is distinctly angular, with modern, clean design that brings a chic mystique to each style. Colours are contrasted with multi-layering, which results in rich intonations. Baghaie has added a special touch with a message included inside one temple. One phrase is 'Oneness of Mankind', and Baghaie reveals:"I was always moved by these words, and I wanted to share them by bringing hope of peace on earth.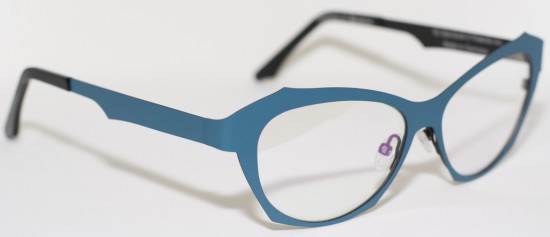 "I like to create frames that I can relate to in my collections, which means carving beautiful fashion that recycles itself. My influences change by my surroundings and by world events." Spectacle Eyeworks is sold throughout Europe, America and Canada. For more information on the collection, visit www.spec-eyeworks.com JG